Smart Far Infrared Heater Velit Sol 450-1800W
Embark on a journey into the remarkable world of Wall and Ceiling Smart IR Heater Velit Sol, the pioneering Far Infrared Smart Heater by Royal Infrared Heating® that is reshaping our experience of warmth, both indoors and outdoors. Velit Sol stands at the forefront of cutting-edge heating technology, delivering efficient, organic, and safe warmth through Far Infrared Waves.
Precision Control with an Integrated Thermostat
Furthermore, Velit Sol distinguishes itself with an integrated thermostat, complete with a temperature sensor. This means you no longer require an external thermostat. With four heat levels, ranging from 250 to 1000 watts, you have precise control over how Velit Sol warms your space.
Instant Comfort via the Fast Hot Mode
For unmatched convenience, Velit Sol introduces the Fast Hot mode. This feature provides a temporary, rapid increase in heat output for three minutes. It activates when Velit Sol is initially set to the 1st, 2nd, or 3rd heat level. Simply press the Fast Hot button on the remote control or in the app for a quick and effective heat boost.
Optimal Performance with a Triple Heating Element Layer
To maximize its efficiency, Velit Sol ensures exceptional efficiency through its triple-layer Premium Carbon heating element. This design allows the heater's surface to reach temperatures of up to 135°C, guaranteeing effective and consistent warmth throughout your space. Remember to hang the Velit Sol at least 1.8 meters above the floor due to its high surface temperature.
Compact and Convenient Design
The Wall and Ceiling Far Infrared Heater Velit Sol, while offering the same sleek design, is available in varying sizes and capacities. The smallest model measures just 114 by 19cm, making it suitable for various spaces. This model excels in efficiency and practicality while remaining lightweight, weighing only 9kg. You may also wish to explore the smaller Velit Sol 250-1000W model.
Easy Installation with Universal Mount Brackets
Installing Velit Sol is a breeze, even without professional assistance. The heater comes complete with all necessary components for wall or ceiling installation. Our user manual and included mounting kit ensure that you can have Velit Sol ready within just 20-30 minutes. For optimal results, ensure it's mounted at least 2 meters above the floor.
Versatile Plug-and-Play or Hard-Wiring Option
Velit Sol offers flexibility in installation. You can immediately start using it by plugging it into any socket and controlling it with the included remote. Alternatively, for a sleeker look, you have the option to hard-wire Velit Sol to the nearest electrical source. The choice is yours.
Total Convenience with Smart App Control
Thanks to innovative technology, Velit Sol can be controlled via your smartphone or tablet. You can easily adjust the heat, select heat levels, and schedule heating with utmost ease. Moreover, Velit Sol can be integrated with your Alexa or Google Home voice system for unparalleled convenience.
Comfortable, Organic, and Healthy Heating
Wall and Ceiling Infrared Heater Velit Sol provides a type of heating similar to the natural warmth of the sun, ensuring comfort, organic heat, and safety. This heating method doesn't dry out the air, which is beneficial for respiratory health. It's popular in various settings, including health, recreation, and sports facilities, owing to its efficiency and ability to prevent the spread of bacteria and viruses. Velit Sol guarantees a pleasant and allergy-friendly living space.
Sleek and Modern Design
Velit Sol's frameless design, with perfect corners and a slim 67mm profile, adds a touch of elegance to any space. Thanks to its 180° heat emission, you have the flexibility to place it virtually anywhere on the wall while maintaining both efficiency and aesthetic appeal.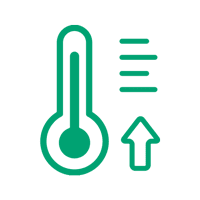 Efficient heating
Comfortable IR heating within seconds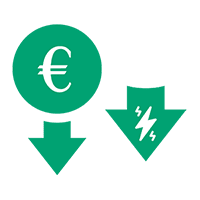 Low consumption
Energy save and reduced electrical bill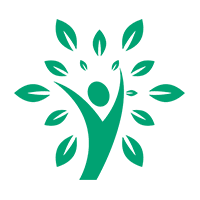 Health benefits
Prevention of dampness & bacteria formation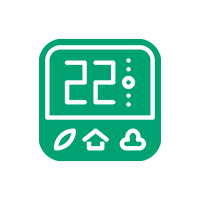 Smart controls
Manual, app, voice, smart, group controls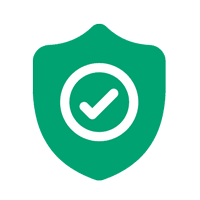 Premium materials
High quality control and 0% defect rate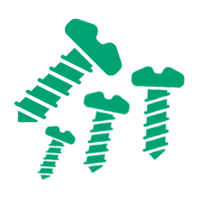 Easy installation
Drill 4 holes, hang the heater and plug it in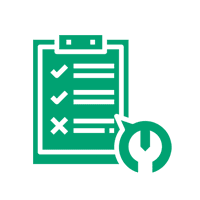 No maintenance
Simply switch your IR heater on to enjoy it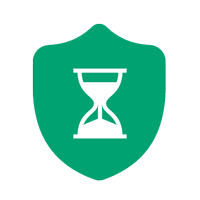 Warranty
Lifespan is more than 100.000 hours
Long-Lasting and Low-Maintenance
Velit Sol boasts a lifespan exceeding 100,000 hours, translating to more than 15-20 years of use without requiring maintenance. You can rely on the longevity and dependability of this heating solution.
Energy-Efficient and Cost-Saving
Thanks to the innovative Premium Carbon Glass heating element, Velit Sol's energy consumption is minimal. To maintain a comfortable temperature, you only need to use it for an average of 4 hours a day. The heat stored in surfaces ensures efficient and consistent heating, resulting in substantial savings on energy bills.
Choose Velit Sol for Unmatched Quality
Royal Infrared Heating® introduces the future of heating technology with Velit Sol. We offer free delivery, ensuring your chosen heater arrives at your doorstep with ease. Count on our unwavering dedication to customer satisfaction, innovative technology, and product quality. Make Velit Sol your preferred choice for indoor and outdoor heating, and embrace a bright, warm future.

Step into a new era of indoor heating with the cutting-edge Far Infrared Smart Heater Velit Sol, presented by Royal Infrared Heating®. A versatile heating solution that's perfect for apartments, houses, and commercial spaces, this remarkable heater is designed for indoor, covered outdoor, and even outdoor use. Velit Sol employs advanced technology to deliver organic and comfortable warmth through Far Infrared Waves. Experience 100% organic and safe heating, creating cozy environments in your home, terrace, or garden. Unlike traditional heating methods, Far Infrared heat distributes evenly, gently warming walls, floors, ceilings, surfaces, and people. With efficient and space-saving design, Velit Sol redefines low-energy heating, setting new standards for indoor and outdoor comfort.
Your All-Inclusive Heating Solution with an Integrated Thermostat for Precise Control
The integrated thermostat in Velit Sol is not only a valuable addition but also a convenient one. You don't need to purchase a separate thermostat; it's already included with the heater. This built-in thermostat reads the current temperature in the room, allowing you to effortlessly manage your heating preferences. Control it with the provided remote control, which comes along with the heater, or opt for smart control options through a dedicated smart app. In addition to remote control, Velit Sol is compatible with popular voice assistant systems like Alexa and Google Home, granting you the flexibility to adjust the settings with voice commands. This intelligent thermostat also displays the current temperature and the selected heat level, providing you with real-time information for precise climate management.
Intelligent Temperature Control at Your Fingertips
Velit Sol offers unmatched convenience with its integrated thermostat featuring four heat levels:
Velit Sol 250-1000W - 250, 500, 800, and 1000 watts.
Velit Sol 450-1800W - 450, 900, 1350, and 1800 watts.
Velit Sol 600-2400W - 600, 1200, 1800, and 2400 watts.
Velit Sol 800-3200W - 800, 1600, 2400, and 3200 watts.
This innovative feature simplifies the use of Far Infrared Heating technology, eliminating the need for a separate thermostat. Choose your desired heat level, and Velit Sol rapidly warms your space to provide a comfortable atmosphere.
Enhanced Heating Efficiency with Fast Hot Mode
Imagine having the ability to boost your heating experience when needed. Velit Sol's Fast Hot mode does just that, instantly elevating the heat level by one tier for a brief three-minute period before returning to your original setting. It's a handy feature for those moments when you require additional warmth without committing to a higher heat level for an extended duration. Note that Fast Hot mode activates when Velit Sol is initially set to the 1st, 2nd, or 3rd heat level. With a simple press of a button on the remote control or app, you can enjoy rapid heat enhancement without wasting excess electricity.

The Power of Triple Heating Element Layer
To ensure top-notch performance, Velit Sol is equipped with a triple layer of Premium Carbon heating elements. This cutting-edge technology enables the heater's surface to achieve temperatures as high as 135°C, ensuring even heat distribution across your space. For safety reasons and to optimize efficiency, remember to mount Velit Sol no less than 1.8 meters above the floor due to its high surface temperature.
Flexible Mounting Options for Your Convenience
Velit Sol's universal mount brackets, designed by Royal Infrared Heating®, provide the flexibility of wall and ceiling installation. Each heater comes with a specialized mounting set, including brackets, screws, and tools, allowing you to tailor the installation to your space. Many customers find it easy to mount Velit Sol themselves without the need for a professional electrician.
Effortless Installation Made Simple
The installation process for the Far Infrared Smart Heater Velit Sol is user-friendly and can be completed without the assistance of a professional electrician. With the user manual as your guide, drill four holes in a wall or ceiling, following the provided instructions. The mounting brackets and special screws included with each heater streamline the process, and it typically takes just 20-30 minutes to mount Velit Sol securely. It's important to note that Velit Sol should be installed at a height of no less than 2 meters above the floor, whether you choose a wall or ceiling mount. Keep in mind that the mounting height will influence the time required to heat the floor and surrounding surfaces effectively.
Click here to see the Installation Guide of the heater Velit Sol.

Living area

Bedroom

Bathroom

Hall/Entrance

Patio/Terrace

Hot Yoga

Commercial

Outdoor

Easy Plug-and-Play Setup
Getting started with Velit Sol is a breeze. Simply plug it into any socket or standard electrical outlet and utilize the included remote control to select your preferred temperature and heat level. Thanks to Royal Infrared Heating®'s innovative technology, you can achieve personalized heating with ease. If a seamless appearance is preferred, you or your electrician can hardwire Velit Sol to the nearest electrical outlet or power source. Adjusting the cord length is straightforward and won't impact your warranty.
Smart App Control for Ultimate Convenience
Embrace the future of heating control with Velit Sol's smart app setup. This cutting-edge feature provides complete control of your heater through any smartphone or tablet. Customize your heat settings, select specific heat levels, and create schedules or timers with ease. Additionally, you can integrate Velit Sol into your Alexa or Google Home voice system. Enjoy unparalleled convenience and control over your indoor heating experience.
Experience Comfort, Health, and Organic Heat
Far Infrared Heating is the natural way to achieve warmth, similar to the sun's gentle rays. It offers a completely safe and organic heating method, replicating the comfort of a warm, sunny day. Unlike conventional heating systems, Far Infrared Heating doesn't dry out the air and creates a pleasant and comfortable atmosphere. This natural heat is becoming increasingly popular, particularly in health, recreation, and sports facilities, due to its efficiency and ability to prevent the spread of bacteria and viruses. Enjoy not only warmth but also the benefits of a healthy living environment.
Modern and Minimalistic Design
Velit Sol boasts an impeccable frameless design with perfect corners, enhancing the aesthetics of your space. Its slim 67mm profile complements your decor, blending seamlessly into your home. With 180° Heat Emission, Velit Sol can be mounted anywhere on a wall, provided it's at least 2 meters above the floor, without sacrificing efficiency. This discreet and stylish design ensures that Velit Sol enhances the overall look and feel of your living space.
Unrivaled Durability and Low Maintenance
The Far Infrared Panel Heater Velit Sol from Royal Infrared Heating® is built to last. With a lifespan exceeding 100,000 operating hours, it can serve you for more than 15-20 years without requiring maintenance. Durability and quality are among the standout features of our heating solution, ensuring that you enjoy consistent, reliable warmth year after year.

Efficient Non-Convective (Direct) Heating
Velit Sol excels in energy efficiency, thanks to its non-convective (direct) heating technology. Unlike traditional heaters, where thermal radiation is largely absorbed and scattered by the air, Velit Sol's heat is delivered directly to people and objects. This approach maximizes efficiency, as objects, including walls, ceilings, floors, furniture, and even people, store and then release heat into the environment, creating a gradual and even heating process. As a result, you'll experience near-instant warmth, and your heater will operate for fewer hours, providing significant energy savings.
Immediate and Long-Lasting Heating Benefits
Experience the soothing embrace of Far Infrared Heating waves within seconds, quickly warming your space. Far Infrared Heating delivers instant warmth by passing through the air and reaching all surfaces in the area, including walls, ceilings, floors, your body, and furniture. These surfaces then release heat into the environment, reducing the heater's daily usage over time. In essence, all surfaces become efficient radiators, ensuring that your indoor space remains consistently warm.

Say Goodbye to Dampness
Dampness not only poses a threat to human health but also provides an ideal breeding ground for bacteria and fungi. Conventional convection heaters heat the air rather than the room itself, creating conditions that promote condensation and additional dampness. This not only harms your health but also affects the integrity of your walls, ceilings, and furniture. In stark contrast, Far Infrared Heaters, with their innovative technology, eliminate dampness and prevent its formation. These heaters heat all surfaces from the inside, where dampness is most likely to occur, ensuring that your walls and ceiling remain warm and dry. Far Infrared Heating is the only effective, safe, and organic heating solution, particularly beneficial for those with allergies.
Efficient Energy Consumption
Velit Sol's innovative Premium Carbon Glass heating element ensures minimal electricity consumption. Depending on the heat level you select, for example Velit Sol 250-1000W consumes as little as 250 watts or up to 1000 watts per hour, which is significantly less than most electrical appliances in your property. The technology allows heat to accumulate within all surfaces in the heated space, reducing the need for continuous operation to maintain a comfortable temperature. With each passing day and week, you'll find yourself using Velit Sol less and less, resulting in substantial energy savings. Moreover, Velit Sol continues emitting heat for 10-20 minutes after it's turned off, a feature absent in traditional heating systems. On average, to maintain a comfortable temperature throughout the day, you'll only need to run the heater for approximately four hours in total. Keep in mind that if you use one of the thermostats, Velit Sol will automatically turn on and off to maintain your desired temperature. The number of operational hours per day is also influenced by the season and the insulation of your property, and you can use the calculator provided to estimate your electricity costs while using the IR heater Velit Sol.
Embrace Velit Sol's Advanced Heating Technology
In summary, the Far Infrared Smart Heater Velit Sol by Royal Infrared Heating® is a revolutionary heating solution that redefines how we experience warmth in our indoor and outdoor spaces. With its superior efficiency, intelligent temperature control, and health-conscious benefits, Velit Sol sets the standard for modern heating. Enjoy the beauty of organic and comfortable heat without the drawbacks of conventional heating methods. Experience the future of heating with Velit Sol and discover a new level of warmth and well-being in your living spaces.

Exploring the Benefits of Infrared Heating with Velit Sol
To gain a comprehensive understanding of the advantages offered by our far infrared heating solutions, we invite you to explore the articles featured in the "Related Articles" section below. Our Learning Center provides extensive insights into the world of infrared heating, illuminating how this innovative technology can revolutionize your living environment. Discover the remarkable benefits of far infrared heating to make an informed decision for your heating requirements.
In summary, the Far Infrared Panel Heater Velit Sol represents the cutting-edge of indoor heating technology. Its comfortable, organic, and energy-efficient heating method, coupled with its user-friendly installation and elegant design, positions it as the optimal heating solution for your home or office. With exceptional durability and energy efficiency, Velit Sol ensures lasting warmth and comfort.
Explore Our Diverse Range of Infrared Heaters
At Royal Infrared Heating®, we take pride in presenting a diverse and comprehensive selection of infrared heaters to meet your specific heating needs. Our lineup encompasses various sizes, designs, and heating capabilities, ensuring you can find the ideal infrared heater for any space in your residence or workplace. From sleek frameless models like Velit Sol to stylish mirror heaters and covered outdoor heating solutions, we offer a versatile array of options. We acknowledge that each space has its distinct demands, and our comprehensive range reflects this diversity. By selecting our infrared heaters, you're not only choosing a heating solution; you're investing in unparalleled comfort, quality, and energy efficiency.
Visit our Shop page to explore our full product range.
Why Opt for Royal Infrared Heating®?
Selecting Royal Infrared Heating® means embracing the future of heating technology with confidence. Beyond our exceptional products, we provide complimentary delivery for your convenience. We recognize that a seamless and trouble-free delivery process is pivotal when you're making an investment in indoor comfort. With us, you'll enjoy the added convenience of having your chosen Velit Sol infrared heater delivered directly to your door, at no additional cost.
Furthermore, when you purchase from Royal Infrared Heating®, you're investing in peace of mind. Our company is renowned for its unwavering dedication to customer satisfaction, innovative technology, and superior quality. Each of our products embodies these principles, affording you the assurance that you're opting for the best indoor heating solutions. We prioritize your well-being, comfort, and contentment above all else, making us the favored choice for those seeking excellence, dependability, and a warm and bright future.