Freestanding Far Infrared Panel Heater Domus Air 900W
Welcome to the future of indoor heating with the innovative Domus Air Freestanding Far Infrared Panel Heater by Royal Infrared Heating®. This cutting-edge technology revolutionizes your indoor warmth experience. The Standing IR Panel Domus Air provides organic and comfortable heating using Far Infrared Waves, mimicking the sun's natural warmth. It's efficient, health-conscious, and perfect for well-being.
Efficient Direct Heating Technology
The Domus Air employs Far Infrared Waves to gently and uniformly heat objects and surroundings, efficiently distributing warmth. This energy-saving method uses non-convective, direct heating, radiating thermal energy to people and objects. It's cost-effective and ensures instant warmth.
Revolutionary 360° Rotation with the Innovated Tripod Stand
The Domus Air introduces an innovative tripod stand with 360° rotation, offering versatile heating. Redirect warmth effortlessly to any corner, liberating you from fixed heating solutions.
Elegant Design Meets Functionality
The Domus Air is elegant with a frameless design and slim profile, complementing your décor. It blends in over time, enhancing your space.
Compact and Convenient
The Domus Air 900W measures a compact 120 by 75cm, making it a versatile heating solution that fits seamlessly into various spaces. Despite its efficiency and performance, this model boasts a lightweight design, weighing just 12kg (panel) and 5kg (tripod). It's the perfect combination of convenience and power for your heating needs. You may also wish to explore the elegant Domus Air 580W model.
Innovative Stand for Versatile Placement
The Domus Air Tripod Stand, designed for horizontal placement, adds flexibility. Experience Far Infrared Heating waves from any spot with 360° rotation.
Effortless Setup
Pre-assembled parts make installation quick and easy. Enjoy Far Infrared Heating without hassle.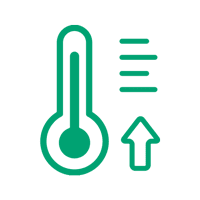 Efficient heating
Comfortable IR heating within seconds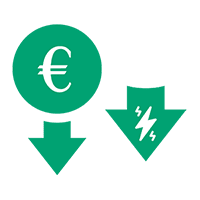 Low consumption
Energy save and reduced electrical bill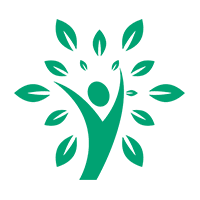 Health benefits
Prevention of dampness & bacteria formation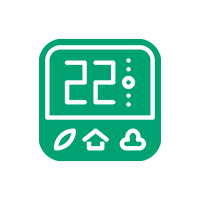 Smart controls
Manual, app, voice, smart, group controls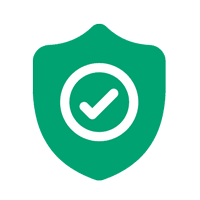 Premium materials
High quality control and 0% defect rate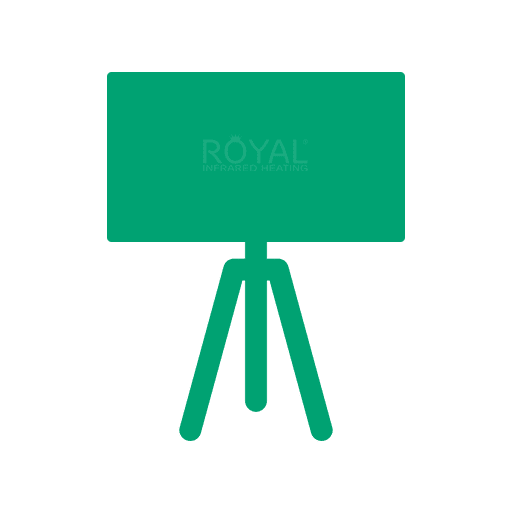 Freestanding
It takes 5 minutes to assembly the heater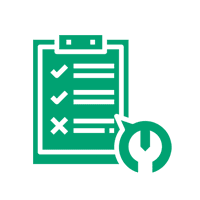 No maintenance
Simply switch your IR heater on to enjoy it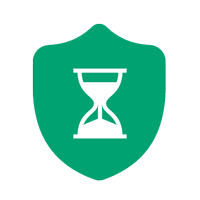 Warranty
Lifespan is more than 100.000 hours
Durable and Health-Conscious
The Standing IR panel Domus Air offers over 100,000 operating hours without maintenance. It ensures a comfortable indoor environment, eliminating dampness for better air quality.
Explore Our Diverse Range
Discover our range of infrared heaters, including sleek frameless models like the Domus Air, stylish glass panel heaters, and outdoor heating solutions.
Embrace the Future of Heating
Choose Royal Infrared Heating® for quality and convenience. Benefit from free delivery and a bright, warm future. Explore more in the "Read Full Description" section for details about the Domus Air Freestanding Far Infrared Panel Heater.

Step into the future of indoor heating with the innovative Domus Air Freestanding Far Infrared Panel Heater by Royal Infrared Heating®. This advanced heating technology promises to redefine your experience of warmth in your indoor spaces, offering a level of comfort and efficiency that's truly revolutionary.
A Comfortable, Organic, and Health-Conscious Heat Source
The Domus Air is designed to provide an organic, comfortable, and healthy heating experience through the utilization of Far Infrared Waves. This technology emulates the natural warmth we receive from the sun, ensuring a safe, natural, and pleasant way to warm your living spaces. Unlike conventional heating methods that can parch the air and create discomfort, this Far Infrared Heating method is ideal for those who prioritize a cozy and healthy home environment. Its unique organic heating approach has gained popularity in various settings, including health, recreation, and sports facilities, thanks to its efficiency and ability to prevent the spread of bacteria and viruses.
Understanding Infrared Heating
The core of the Domus Air Freestanding Far Infrared Panel Heater lies in its unique heating principle. Unlike traditional heaters that directly heat the surrounding air, the Domus Air utilizes Far Infrared Waves to warm objects and the environment. When it emits these waves, they gently elevate the temperature of all surfaces in a room, encompassing walls, ceilings, floors, furniture, and even you. As these surfaces absorb the heat, they, in turn, radiate warmth into the environment by heating the surrounding air. This ingenious process ensures that the air is warmed softly and evenly, creating a comfortable and energy-efficient indoor space. Over time, the need for continuous heating is reduced as the room's overall temperature rises, resulting in substantial energy savings.

Efficient Energy Consumption for Maximum Comfort
The Domus Air operates on the principle of non-convective, or direct, heating. Its thermal radiation is not significantly absorbed or scattered by the air, allowing it to deliver almost all of its energy directly to people and objects. With infrared heating, warmth reaches the room's occupants and objects without first heating the air, making it exceptionally efficient. The heat is retained by the walls, ceiling, and floor, which then release it back into the environment, ensuring the room remains comfortably warm. This gradual and uniform heating process is the key to infrared heating's impressive energy efficiency. Consequently, you'll experience instant warmth, and your heating system will begin to consume less energy as it keeps all surfaces and objects at an elevated temperature.
Energy Efficiency in Action
The Domus Air Freestanding Far Infrared Panel Heater minimizes electricity consumption thanks to its innovative Premium Carbon Glass heating element. With just 580 (Domus Air 580W) or 900 (Domus Air 900W) watts per hour, it is significantly more energy-efficient than many other electrical appliances in your home. What's more, the Domus Air continues to emit heat for up to 20 minutes after being turned off, a feature not commonly found in traditional heaters. Using a thermostat, you can program the Domus Air to turn on and off automatically, ensuring that your desired temperature is efficiently maintained.
Freestanding Convenience
Unlike the wall-mounted Domus, the Domus Air is designed for freestanding use, offering you more flexibility in its placement. It's easy to move to different areas of your space, ensuring that you can direct the heat precisely where you need it.
Freestanding Advantage
The Domus Air introduces a new level of convenience with its freestanding design. While the wall-mounted Domus offers superb heating capabilities, the Domus Air takes flexibility to the next level. This freestanding panel heater is exceptionally easy to place and reposition within your indoor space. Whether you're looking to create a cozy corner in your living room, enhance the warmth of your home office, or add extra comfort to your bedroom, the Domus Air offers the versatility to meet your specific heating needs. Its freestanding feature means you can direct the heat precisely where you want it, giving you control over your indoor climate like never before.

Advantages of Using Domus Air as a Freestanding Heater:
Effortless Mobility: One of the primary advantages of the Domus Air's freestanding design is its ease of movement. You can effortlessly relocate the heater to different areas of your home or office, making it an ideal solution for those who value adaptable heating options. Whether you're reorganizing your furniture or simply want to change the focal point of warmth in a room, the Domus Air can be your trusted companion.

No Installation Hassles: Unlike wall-mounted heaters that require drilling and professional installation, the Domus Air eliminates the need for any installation process. Simply place it where you desire, plug it in, and enjoy instant heating. This not only saves you time and effort but also avoids the stress of drilling into your walls.

Customized Heating Zones: The freestanding nature of the Domus Air allows you to create customized heating zones within your space. You can easily move the heater to where you need it the most. Whether it's providing extra warmth while you work, relax, or sleep, this flexibility ensures you're always comfortable in every corner of your room.

Seasonal Adaptability: With the ability to move the Domus Air, you can adapt your heating strategy based on the changing seasons. In the winter, position it near your workspace for focused warmth. As the weather warms up, move it to a different area or even outdoors to extend your comfort during chilly evenings. This adaptability makes it a valuable addition to your heating options year-round.

Efficient Space Utilization: The Domus Air's freestanding design maximizes space utilization. It doesn't occupy valuable wall space, leaving room for other décor or functional elements. This is especially beneficial in smaller spaces where optimizing available square footage is crucial.
Click here to see the Assembly Guide of the heater Domus Air.

Living area

Bedroom

Bathroom

Hall/Entrance

Patio/Terrace

Outdoor
Elegant and Unobtrusive Design
The Domus Air panel heater boasts an impeccable frameless design with perfect corners, making it a visually pleasing addition to any room. Its slim 25mm profile and 180° heat emission ensure that the Domus Air can be mounted virtually anywhere on a wall without compromising efficiency. Its design seamlessly integrates with your decor, becoming an unobtrusive part of your living space.

Durable and Long-Lasting Efficiency
You can expect exceptional durability from the Domus Air Freestanding Far Infrared Panel Heater, which offers more than 100,000 operating hours without the need for maintenance. This impressive lifespan translates to over 15-20 years of uninterrupted heating performance, a testament to the quality of our heating solutions.
Direct Heating for Immediate Comfort
The Domus Air operates using non-convective, or direct, heating. It radiates thermal energy that directly reaches people and objects, ensuring that every bit of energy is used efficiently. The Far Infrared waves heat all surfaces, including walls, ceilings, floors, and even you. The result is a gentle, even distribution of heat throughout the entire room. Over time, you'll notice that the temperature of all objects and surfaces in the room will increase, helping to maintain a warm and comfortable environment.
The Future of Indoor Heating Made Simple
For added convenience and advanced control of your indoor climate, the Domus Air offers versatility in operation. While you can use it by simply switching it on and off, optimizing your heating experience is made even easier with the optional plug-in thermostat, Avis Pro. This innovative accessory allows you to set your desired temperature and gain smart control capabilities through your smartphone. With the plug-in thermostat Avis Pro, you can effortlessly tailor your heating to suit your preferences, ensuring that your living space is consistently comfortable and energy-efficient. Whether you prefer straightforward operation or the latest in smart heating control, the Domus Air is designed to meet your needs.
Health Benefits
Far Infrared Heating is a natural and healthy way to obtain heat, similar to the warmth we feel from the sun. It not only provides a comfortable indoor environment but also contributes to your well-being. The organic heat generated by the Domus Air panel heater is an ideal choice for health-conscious individuals. It doesn't dry the air, which can be beneficial for respiratory health, and it promotes a pleasant and allergy-friendly living space.
Dampness Prevention
Traditional convection heaters heat the air, creating conditions for condensation and dampness. Far Infrared Heaters, on the other hand, prevent dampness by heating all surfaces from the inside. This unique approach eliminates dampness in rooms and buildings, contributing to a healthier living environment, especially for those with allergies.
Discover the Advantages of Infrared Heating
To gain a deeper understanding of the many benefits of far infrared heating, explore the articles in the "Related Articles" section displayed below. Our Learning Center offers in-depth insights into the world of infrared heating, providing valuable information on how this innovative technology can transform your living space.
In conclusion, the Domus Air Freestanding Far Infrared Panel Heater represents the future of indoor heating technology. Its comfortable, organic, and efficient heating method, along with easy installation and