Far Infrared Mirror Heater Repulsus 500W LED
Discover the Innovative Repulsus Far Infrared Mirror Heater
Unveil an exceptional heating solution that redefines indoor comfort – the Repulsus Far Infrared Mirror Heater by Royal Infrared Heating®. This groundbreaking heater introduces a unique and cozy heating experience by harnessing Far Infrared Waves to replicate the sun's gentle warmth, creating a safe, natural, and health-focused environment. Unlike traditional heaters, Repulsus doesn't parch the air, ensuring excellent indoor air quality, free from harmful bacteria and viruses. This makes it the ideal choice for health-conscious individuals who prioritize both warmth and well-being.
Efficient Direct Heating Technology
At the heart of the Repulsus Far Infrared Mirror Heater is its distinctive heating principle. Unlike conventional heaters that directly warm the surrounding air, Repulsus employs Far Infrared Waves to gently and uniformly heat objects and their immediate surroundings. This energy-efficient heating process ensures even heat distribution, thanks to its non-convective, or direct, heating method. It directly radiates thermal energy to people and objects, providing instant warmth while minimizing energy consumption and costs.
Sophisticated Design Meets Functionality
The Repulsus Far Infrared Mirror Heater excels not only in providing exceptional warmth but also in adding an element of sophistication to your living spaces. Its design features a pristine mirror surface adorned with a touch screen control interface. This dual-purpose mirror surface acts as both a heating panel and a practical mirror. The Repulsus effortlessly integrates into any room's decor, making it an elegant addition to your living space that becomes an attractive fixture over time, enhancing your home's overall ambiance.
Compact and Convenient
Measuring a compact 120 by 60cm, the Repulsus 500W offers versatile heating solutions for various spaces. Designed for convenient manual control through its touch screen interface, it ensures ease of use. Additionally, it boasts an LED backlight in cold white, adding to its visual appeal and functionality. You may also wish to explore the elegant Repulsus 350W model.
Effortless Installation and Long-Lasting Efficiency
Installing the Far Infrared Mirror Heater Repulsus is a straightforward process that can be completed without the need for professional electrical assistance. Easily mount the Repulsus on your wall, either vertically or horizontally, to suit your preference and space. The touch screen mirror surface ensures it seamlessly blends into your decor, and its slim profile makes it suitable for various wall locations without compromising its heating efficiency.
Durable and Health-Conscious
The Repulsus Far Infrared Mirror Heater offers long-lasting efficiency, boasting a lifespan of over 100,000 operating hours while requiring minimal maintenance. It maintains a comfortable indoor environment without drying out the air, providing an ideal setting for allergy-conscious individuals. Moreover, it effectively eliminates dampness in rooms, further enhancing the quality of your living space.
Wall-Mounted for Optimal Heating
It's important to note that Repulsus is intended for wall mounting only to ensure secure placement.
Explore Our Diverse Range
At Royal Infrared Heating®, our diverse range of infrared heaters includes sleek and multifunctional models like Repulsus, stylish glass panel heaters, and outdoor heating solutions. With quality, reliability, and energy efficiency as our priorities, you can find the perfect heating solution for any space in your home or office.
Embrace the Future of Heating
By choosing Royal Infrared Heating®, you're embracing the future of heating technology with confidence. In addition to our exceptional products, we offer the convenience of free delivery. Prioritizing your well-being, comfort, and satisfaction above all else, we become your preferred choice for quality, reliability, and a bright, warm future. Click "Read Full Description" for more information about the Far Infrared Mirror Heater Repulsus.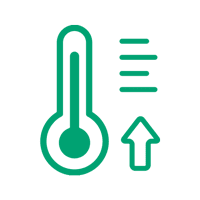 Efficient heating
Comfortable IR heating within seconds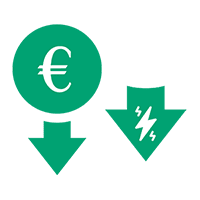 Low consumption
Energy save and reduced electrical bill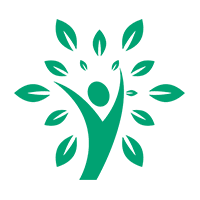 Health benefits
Prevention of dampness & bacteria formation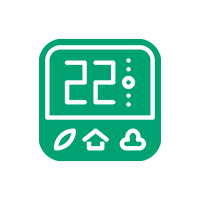 Smart controls
Manual, app, voice, smart, group controls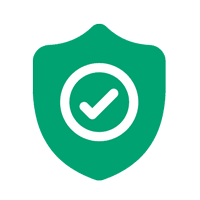 Premium materials
High quality control and 0% defect rate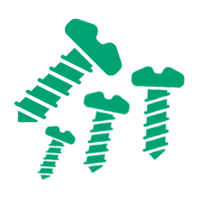 Easy installation
Drill 4 holes, hang the heater and plug it in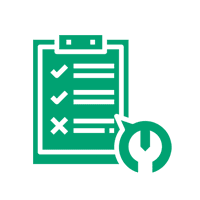 No maintenance
Simply switch your IR heater on to enjoy it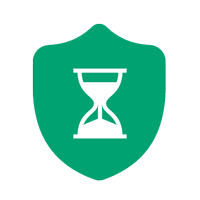 Warranty
Lifespan is more than 100.000 hours

Presenting the innovative Far Infrared Panel Heaters Repulsus 350W and Repulsus 500W from Royal Infrared Heating®—a groundbreaking heating solution set to redefine the way we experience warmth in our indoor spaces.
A Comfortable, Organic, and Healthy Heating Experience
The Repulsus panel heaters are meticulously engineered to deliver an organic and comfortable heating experience using Far Infrared Waves. Far Infrared Heating replicates the natural warmth we receive from the sun, offering a safe, natural, and healthy way to warm your living spaces. Unlike conventional heating methods, this technology preserves indoor air quality and feels remarkably pleasant, making it an ideal choice for maintaining a cozy and health-conscious home environment. This organic heating method has gained popularity in health, recreational, and sports facilities due to its efficiency and its ability to inhibit the spread of bacteria and viruses.
Decoding Infrared Heating
At the core of the Far Infrared Panel Heaters Repulsus 350 and 500 watts is their distinctive heating principle. Unlike traditional heaters that directly warm the surrounding air, the Repulsus series relies on Far Infrared Waves to gently raise the temperature of all surfaces in a room. This includes walls, ceilings, floors, furniture, and even the occupants themselves. As these surfaces absorb the heat, they emanate warmth into the environment by heating the surrounding air. This ingenious process ensures that the air is warmed softly and evenly, creating a comfortable and energy-efficient indoor space. As the room temperature gradually increases, it reduces the need for continuous heater operation, resulting in significant energy savings.
A Versatile Dual Device
The Repulsus 350 and 500 watts go beyond just being exceptional heaters; they also serve as versatile multifunctional devices. In addition to their superior heating capabilities, these panels come equipped with a built-in mirror surface that doubles as a high-quality, illuminated vanity mirror. The LED backlighting feature enhances your grooming experience by providing optimal lighting conditions, ensuring you always look your best. Whether placed in halls, bathrooms, on staircases, or any living area, the Repulsus series not only keeps you warm and comfortable but also adds a touch of sophistication to your space while offering the convenience of a premium mirror. With manual control through an intuitive touch screen interface, it's easy to adjust the heat settings and lighting to meet your specific needs. Enjoy the best of both worlds with the Repulsus panel heaters—efficient heating and practical mirror functionality with stylish cold white LED backlighting.
Low Consumption for High Comfort
The Far Infrared Panel Heaters Repulsus 350 and 500 watts operate on the principle of non-convective, or direct, heating. The thermal radiation they emit is not significantly absorbed or scattered by the air, delivering nearly all their energy directly to people and objects. Infrared heating ensures that heat reaches the room's occupants and objects without first heating the air. Instead, it warms all surfaces in the room, including walls, ceilings, and floors, converting them into heat reservoirs. As these surfaces retain warmth, they release it back into the environment, ensuring a cozy room. This gradual and uniform heating process is what makes infrared heating exceptionally energy-efficient. As a result, you'll experience immediate warmth, and your heating system will progressively consume less energy while maintaining all surfaces and objects at an elevated temperature.

Energy Efficiency
The Far Infrared Panel Heaters Repulsus 350 and 500 watts boast minimal electricity consumption, thanks to their innovative Premium Carbon Glass heating elements. At just 350 watts for the Repulsus 350 and 500 watts for the Repulsus 500, they are more energy-efficient than many other electrical appliances in your home. Their heat accumulation properties reduce their usage over time, resulting in energy savings. Importantly, the Repulsus panel heaters continue to emit heat for up to 20 minutes after being turned off, a feature absent in traditional heaters. When used with a thermostat, they can be programmed to cycle on and off automatically, ensuring efficient maintenance of your desired temperature.
Effortless Installation
Installing the Far Infrared Panel Heaters Repulsus 350 and 500 watts is a straightforward process and doesn't require professional electrical assistance. The package includes a drilling template and a user manual, allowing you to easily mount the panels in just 10-20 minutes. You have the flexibility to install them vertically or horizontally, with optimal placement in the center or at the bottom of your wall to achieve the most effective heating.
Click here to see the Installation Guide of the heater Repulsus.

Living area

Bedroom

Bathroom

Hall/Entrance

Patio/Terrace

Outdoor

Elegantly Discreet Appearance
The Repulsus panel heaters showcase a flawless design, featuring perfect corners and a slim 25mm profile. This makes them visually appealing additions to any room. With 180° heat emission, they can be mounted virtually anywhere on a wall without compromising their heating efficiency. Their design ensures seamless integration into your decor, making them unobtrusive yet elegant components of your living space.
Long-Lasting Efficiency
Count on the Far Infrared Panel Heaters Repulsus 350 and 500 watts for remarkable durability. They offer more than 100,000 operating hours without the need for maintenance. This impressive lifespan translates to over 15-20 years of uninterrupted heating performance. The Repulsus series epitomizes our commitment to providing high-quality heating solutions.
Direct Heating for Immediate Comfort
These heaters operate using non-convective, or direct, heating. They radiate thermal energy directly to people and objects, ensuring efficient energy use. Far Infrared waves heat all surfaces, including walls, ceilings, floors, and the room occupants. The result is a gentle, even distribution of heat throughout the entire room. Over time, you'll notice that the temperature of all objects and surfaces in the room increases, helping maintain a warm and comfortable environment.
Banish Bathroom Fog with Repulsus: Your Clear Mirror Solution
Tired of battling foggy mirrors in your bathroom? Repulsus is here to save the day. This innovative infrared panel heater does more than just warm your space; it keeps your bathroom mirror crystal clear even during the steamiest showers. No more waiting or wiping down the mirror. With its advanced anti-fogging technology, Repulsus ensures that your mirror remains perfectly clear, making your daily routine more convenient and hassle-free. Say goodbye to foggy mirrors and hello to the future of bathroom heating with Repulsus.

Manual Control for Optimal Functionality
It's important to note that the Repulsus series of panel heaters, available in 350 and 500 watts, are designed exclusively for manual control. Due to their innovative touch screen mirror surface and the fact that it takes several minutes for the mirror to effectively heat up the bathroom or room, they are not compatible with thermostats. This manual control feature allows you to precisely tailor the heating and lighting to your preferences, ensuring that the Repulsus heaters maintain a comfortable and cozy environment, making them an ideal choice for areas like bathrooms, halls, and living spaces.
Health Benefits
Far Infrared Heating is a natural and healthy way to obtain heat, akin to the warmth we feel from the sun. It not only creates a comfortable indoor environment but also contributes to your well-being. The organic heat generated by the Repulsus panel heaters is ideal for health-conscious individuals. It does not dry out the air, which can be beneficial for respiratory health, and it fosters a pleasant and allergy-friendly living space.
Dampness Prevention
Traditional convection heaters warm the air, fostering conditions for condensation and dampness. In contrast, Far Infrared Heaters prevent dampness by heating surfaces from within. This unique approach eliminates dampness in rooms and buildings, contributing to a healthier living environment, particularly for those with allergies.
Wall-Mountable Only
The Far Infrared Panel Heaters Repulsus 350 and 500 watts are designed exclusively for wall mounting to ensure secure placement. This wall-mounted design enhances heating efficiency and effectiveness, making them an excellent choice for a wide range of indoor spaces.

Exploring the Advantages of Infrared Heating
To gain a comprehensive understanding of the multitude of benefits offered by our Repulsus series, we invite you to explore the articles in the "Related Articles" section below. Our Learning Center provides in-depth insights into the world of infrared heating, shedding light on how this innovative technology can transform your living space. By discovering the advantages of Far Infrared Heating, you can make an informed choice to meet your heating requirements.
In conclusion, the Far Infrared Panel Heaters Repulsus 350 and 500 watts represent the future of indoor heating technology. Their comfortable, organic, and efficient heating method, along with easy installation and elegant design, positions them as the ideal heating solution for your home or office. With outstanding durability and energy efficiency, the Repulsus series promises to keep you warm and comfortable for years to come.
Explore Our Wide Range of Infrared Heaters
At Royal Infrared Heating®, we take pride in offering a diverse and extensive range of infrared heaters to meet your unique heating needs. Our collection encompasses various sizes, designs, and heating capacities, ensuring that you can find the perfect infrared heater for any space in your home or office. From mirror models like the Repulsus to stylish white panel heaters and covered outdoor heating solutions, we have it all. We understand that every space has its own requirements, and our versatile range reflects that. By choosing our infrared heaters, you're not just selecting a heating solution; you're investing in unmatched comfort, quality, and energy efficiency.
Check our Shop page to discover all products.
Why Choose Royal Infrared Heating®?
Choosing Royal Infrared Heating® means embracing the future of heating technology with confidence. Beyond our remarkable products, we offer free delivery for your convenience. We understand that a seamless and hassle-free delivery process is crucial when you're making an investment in indoor comfort. With us, you'll enjoy the added advantage of having your chosen infrared heater delivered right to your doorstep, free of charge.
Moreover, when you buy from Royal Infrared Heating®, you're making an investment in peace of mind. Our company is renowned for its unwavering commitment to customer satisfaction, innovative technology, and superior quality. Each of our products embodies these principles, providing you with the assurance that you're choosing the best for your indoor heating needs. We prioritize your well-being, comfort, and satisfaction above all else, making us the preferred choice for those who seek quality, reliability, and a bright, warm future.