Far Infrared Towel Rail Heater Linteum Duo 580W
by Royal Infrared Heating®
Innovative heating technology
White & Frameless Far Infrared Towel Rail Heater Linteum Duo by Royal Infrared Heating® is the ideal solution for heating apartments and houses, all indoor areas. Linteum heater incorporates innovative technology for a comfortable and organic heating using Far Infrared Waves. 100% organic and safe heating for cozy days at home. Infrared heat spreads evenly, heating walls, floor, ceiling, all objects, surfaces, and people. The ideal solution for efficient, space-saving, and low-energy heating. The Far Infrared Towel Rail Heater Linteum Duo is made of the highest quality infrared elements and unique technology developed to ensure the most efficient and comfortable indoor heating.
2 in 1: IR heater + towel rail (x2 racks)
The main purpose of Linteum Duo is to efficiently heat a bathroom, however, at the same time to warm towels. Thanks to the attached towel racks, the Far Infrared Towel Rail Heater Linteum Duo is an ideal solution to keep you bathroom and towels warm. It is indeed a great feeling to use a towel that is warmed up by Far Infrared waves. The same affect as the Sun does. You will be very pleased.
Mounting of Linteum
The installation of the Far Infrared Towel Rail Heater Linteum Duo is very easy to perform without a professional electrcian assistance. All you need is to drill 4 holes in a wall following the instructions of the drilling template and user manual. Screws and dowels are also included with each panel. It take on average 10-20 minutes to mount the heater Linteum Duo to any wall. The towel rail should be mounted vertically. The Linteum Duo IR heater should be mounted on the center or bottom of a wall for a more effective heating effect. However, higher you mount the unit, longer it takes to heat a floor and all surfaces.
Easier than you can imagine
You only need 4 holes (screws are included) in a wall to mount the Infrared Heater by Royal Infrared Heating®. For a professional installation, the plug can be removed and the towel rail can be hard-wired to the mains and wall-mounted.

Bathroom

Bedroom

Living area

Hall/Entrance

Patio/Terrace

Outdoor

Comfortable, organic & healthy heat
Far Infrared Heating is a natural way of obtaining heat, just as in nature from the sun. It is therefore a completely safe type of heating – the same kind of heat that we feel from the environment heated by the sun. In fact you will have the same felling as standing outdoor in a warm sunny day. It does not dry air and feels very pleasant. Far Infrared Heating is getting popular every year especially at the health, recreation and sport facilities. Besides the efficiency, one of the main reasons is the fact that Far IR heaters do not spread bacteria, viruses and can remain a heat in a room/area while windows/doors are open for the fresh air.
Beautiful discreet appearance
The impeccable frameless style, perfect corners, and beautiful design of the Far IR towel rail Linteum will complement the look and feel of your home. Simple and pleasant form with a thickness of 25mm. Thanks to its calm shape and colour, overtime you will not even notice the panel on your wall – it will perfectly fit your decor. Thanks to the 180° Heat Emission, you can mount the heater Linteum anywhere on a wall without big efficiency impact.
100.000 operating hours without maintenance
Far Infrared Towel Rail Heater Linteum by Royal Infrared Heating® will serve you for a very long time and do not involve any maintenance. The lifespan of each Far IR Heater Linteum is more than 100,000 hours which can allow you to use each unit for more than 15-20 years without any maintenance. Quality is one of the main advantages of our heating solution.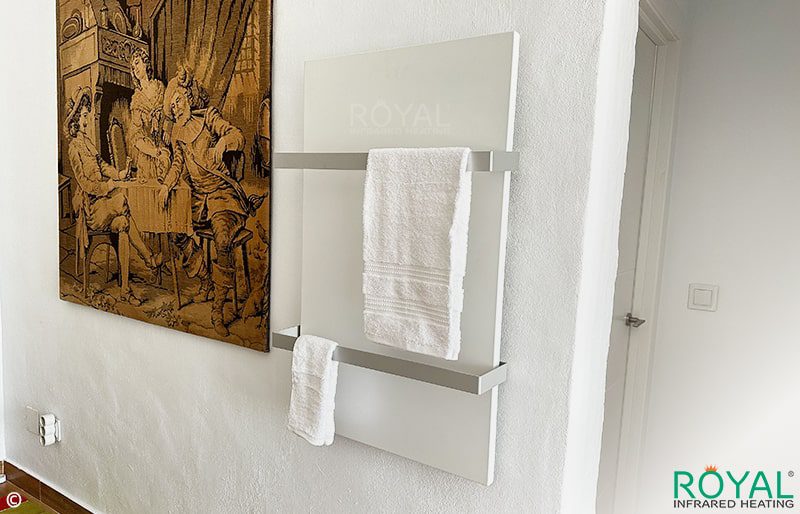 Non-convective (direct) heating
Since the thermal radiation from the Far IR heater is practically not absorbed and not scattered by the air, all the radiated energy reaches directly people and objects. While objects, in turn, transfer heat to the surrounding air. Therefore, infrared heating is called direct heating. In other words, instead of heating the air directly the Far Infrared Towel Rail Heater Linteum first heats all surfaces (walls, ceiling, floor, furniture, people etc.) and then the surfaces give the heat back to the environment and heat the air. However, you feel the heat waves almost instantly. The heat is spread softly and evenly over the whole heated area. Over time, you will notice that the temperature of all objects and surfaces in the room will be increased, which will help to keep the room warm.
Short & long-term heating affects
Feel the Comfortable Heating Waves within seconds and heat a room within minutes. Far IR Heating is considered as an instant heating solution because the waves go through the air and reach all surfaces in a heated area including walls, ceiling, floor, your body and all furniture. In their turn, surfaces, return the heat to the air which will be reducing the use time of a heater every next day/week. In simple words, all surfaces will become some sort of radiators. Therefore, the Far IR heater gives you an instant heat as well as heats the property surfaces.
Plugging/wiring of Linteum Duo
Without thermostat
To start using the IR heating, you can simply turn on/off the panel Linteum Duo manually when needed. After you plug Linteum Duo in a socket, turn the switcher on which is located on the black junction box on the back side of the panel. Linteum Duo will start heating till you switch it off again by turning the switcher off on the junction box. To control a temperature you need to use one of our thermostats.
Plug-in thermostat
One of the simplest way to start using the Far Infrared Heaters is to use them with plug-in thermostats. One of the greatest advantage of such controls is a simple use with any socket without any hardwiring involved. On top of that you get the same smart Wi-Fi controls to manage each of your heater via app for your smartphone/tablet.  If you choose one of our plug-in thermostat, you simply plug the panel electrical cord into the thermostat which goes into a socket. For a better appearance electrical cords can be hidden into plastic boxes (trunking). The simplest way to start enjoying app, smart and voice (Alexa, Google Home) controls.
Mains-powered thermostat
One of the best option in terms of visual appearance and practical usage is to use a mains-powered thermostat which should be professionally hardwired. If you choose one of our mains-powered thermostat, you will need an assistance of any electrician to hardwire a thermostat to a heater(s) and the mains of your property. The hardwired installation is easy as to hardwire a TV or any electrical appliance. No extra line needed in most of the cases. Simply hardwire a heater tooth thermostat and then to the closest electrical outlet/box. For more details, please check the Installation Guide.
This method allows you to have the heater perfectly installed. Depending on circumstances of an installation, you might not see any electrical cord – they can be hidden inside if existing lines or even walls. In the worst case scenario visible cords can be hidden into a plastic box for cords.
Keep in mind that our company does not provide installation, however, our managers can assist you finding an electrician and will also provide you with a helpful installation advice if requested.
The towel rail Linteum Duo comes without any thermostat. You should select and add a thermostat to a cart to order together with the panel/order separately. Also you can simply choose one of the packages in the "Frequently Bought Together" section below on this page. You can find all our thermostats below on this page after this Product Description.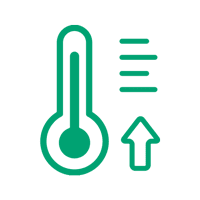 Efficient heating
Comfortable IR heating within seconds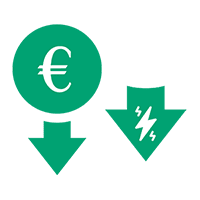 Low consumption
Energy save and reduced electrical bill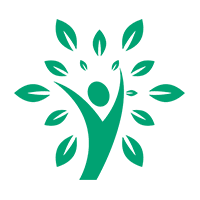 Health benefits
Prevention of dampness & bacteria formation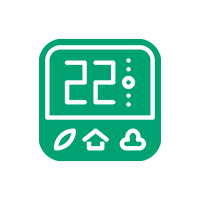 Smart controls
Manual, app, voice, smart, group controls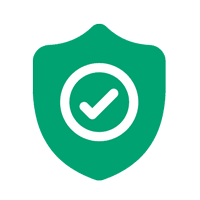 Premium materials
High quality control and 0% defect rate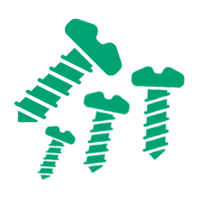 Easy installation
Drill 4 holes, hang the heater and plug it in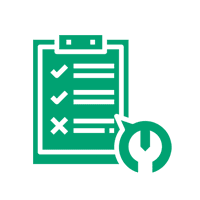 No maintenance
Simply switch your IR heater on to enjoy it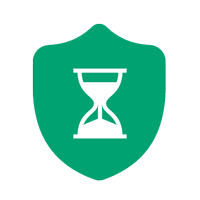 Warranty
Lifespan is more than 100.000 hours
Preventing the formation of damp
A you know dampness affects human health as it is an ideal breeding ground for bacteria and fungus. Due to the fact that the traditional convection heaters heat the air rather than the room, there are ideal conditions for condensation and more damp. This harms your health as well as walls, ceiling and furniture. The Far Infrared Heaters, on the contrary, thanks to its technology, eliminate dampness in rooms, buildings and prevent the formation of more damp.

In fact his happens becase the Far Infrared Waves heat all surfaces from inside, where a formation of dampness takes place. Consequently walls and ceiling will be getting warm when you use your IR heater. Thus, the Far Infrared Heating is the only efficient, safe and organic heating solution for many people, especially with allergies.
Energy consumption
The Far Infrared Towel Rail Heater Linteum Duo does not consume much electricity thanks to the innovative Premium Carbon Glass heating element. In the case of Linteum Duo 580W the consumption per hour is only 580 watts which is less than most of electrical appliance in your property. Thanks to the innovative technology, you do not need to run the Far Infrared Heater all the time to maintain a comfortable temperature because the heat will be accumulating inside all surfaces in a heated room/area. Every next day and week you will use Far Infrared Heaters less and less, which will guarantee you extra savings on the energy consumption. On top of that the heater Linteum Duo will keep emitting a heat for next 10-20 minutes even after it was turned off, which is very different from any traditional type of heating. On average to maintain a comfortable temperature all over the day, on average you will need to use the heater only 4 hours in total. Keep in mind that if you use one of the thermostats, the towel rail Linteum Duo will turn on/off automatically to keep a target temperature. Please make sure you have enough heaters to cover the room/area you would like to heat. The number of operational hours per day also depends on a month and an insulation of your property. You can use a calculator below to calculate an estimated electricity cost you will have while using the heater Linteum Duo 580 watts.